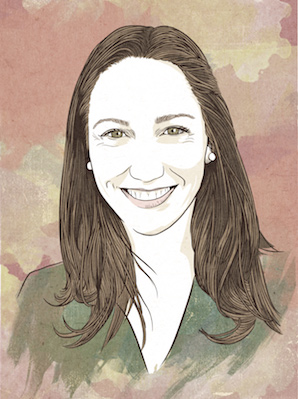 Lisa Stefanac is the Co-Founder and Head of Programs for Assessing In Action LLC.  She is responsible for designing and delivering enterprise training programs for internal organizational effectiveness / organizational development consultants. She is also co-responsible for building and training our Facilitator community of practice.
Lisa is also a Co-Founder and Partner of KSE Leadership, where she has focused on leadership development, team effectiveness, and talent management at clients ranging from high growth startups to four of the largest companies in the world and across several industries including oil & gas, technology, consumer, and digital health.
Prior to co-founding AinA and KSE, Lisa was an independent contractor / project partner with the Kantor Institute, a leadership and team development consultancy in Cambridge, MA. 
She began her organizational change consulting career at Dialogos International LLC where she first apprenticed with Dr. David Kantor's theories and practices of Leadership Model Building as well as Dr. Bill Isaacs' approaches to dialogue.   She also created negotiation and conflict management resolution training programs through Insight Partners.
On staff at the Stanford Graduate School of Business, she has facilitated interpersonal dynamics, coaching and mentoring, and other MBA and professional-level courses. She has also taught management programs offered through Harthill UK, the University of Chicago and Harvard University.  Recently, she has led and facilitated Stanford Alumni Women's Groups.
Lisa has an MBA from the University of Chicago's Booth School of Business. She received the university's Global Awareness Award and the Herman Family Fellowship, an award recognizing high-potential women entrepreneurs. Lisa graduated Magna Cum Laude from San Francisco State University with a BA in English literature.